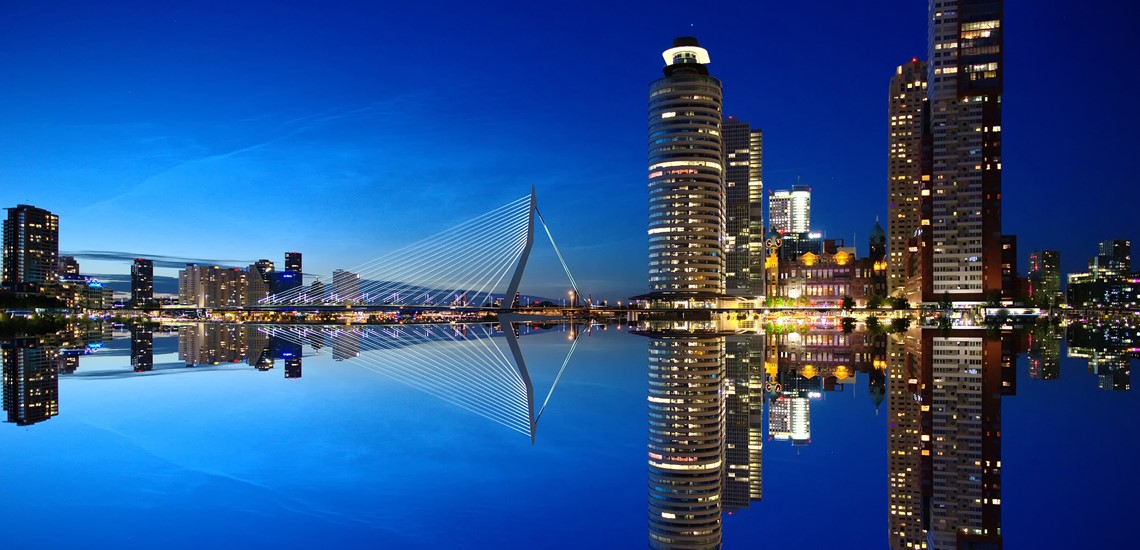 AIPEX is a leader in pan-European IP management solutions for multinational companies. A new phase in the evolution of AIPEX – including the launch of the company's new website and content publishing system – began in Rotterdam, Netherlands on 19–21 April 2018.
Alongside business development and PR updates, the conference saw AIPEX launch its new website and content management system. And an impactful animated elevator pitch/infographic. Designed for use on the website or in business presentations, the latter quickly and memorably explains AIPEX's capabilities.
Content publishing and the website's role

Content publishing and the new website's role as a strategic business tool was at the heart of 2018's AIPEX Cross Country Conference. The conference was held in the Netherlands – the seat of the AIPEX head office and gateway to its pan-European IP management services.
The conference brought together teams from 11 AIPEX country offices. These teams make up what is arguably Europe's most powerful – and client friendly – resource for IP portfolio management.

A new phase in the AIPEX success story

The timing of the conference, held at Rotterdam's New York Hotel, marks a key point in the AIPEX success story. AIPEX was formed in 2010 and specialises in creating and implementing bespoke intellectual portfolio management solutions. It does this for multinationals (including organisations from Europe, the Americas and the Far East) operating across Europe. Importantly, AIPEX is a properly constituted European IP firm – not just a strategic alliance.

Addressing the challenge of a fast-changing Europe

This year's AIPEX Cross Country Conference comes with Brexit less than a year away. And the challenge of a fast changing European geopolitical, commercial and IP landscape ahead. AIPEX has over 500 IP attorneys and other professionals, and more than 10,000 combined years' IP experience. Plus 100,000 IP registrations and a client-friendly single-point-of contact business model. As such, it's ideally positioned to help multinationals make the most of valuable IP.
Supported by the new website and animated multimedia infographic, pan-European AIPEX teams will take business development to new levels. That's why the conference put so much emphasis on contact generation, account development, client value creation and marketing/PR enhancements.

Helping clients maximise the value of their IP

Speaking at the AIPEX Cross Country Conference 2018, AIPEX CEO, Frank Reijnen said:

'As a leader in pan-European IP solutions management, it made perfect sense to bring 11 country teams together for this meeting of minds and launch of new online tools that will support our work. As was clear from client presentations at the conference, we're already masters of one-stop, bespoke, pan-European, IP portfolio management. Now we build on this to benefit our multinational clients. And help them maximise the value of their IP in a new-European business landscape.'