Unitary Patent (UP) & UNitary Patent Court (UPC)
The Unitary Patent (UP) & the Unified Patent Court (UPC) are the building blocks which will supplement and strengthen the existing centralised European patent granting system.
They will offer users of the patent system a cost-effective option for patent protection and dispute settlement across Europe. But many patent holders still have questions about the new patent protection changes and its processes.

Why AIPEX?
Working with AIPEX connects you directly to over 500 IP attorneys across Europe harnessing over 10,000 years of combined IP industry experience. With the help of AIPEX, our team of Unitary Patent experts can help you successfully navigate through the unique processes of the new UP & Unitary Patent Court. To meet the needs of local and foreign clients, AIPEX offers a unique and cost-efficient single point of contact service streamlining multinational projects effectively.
How can aIPEX HELP?
By speaking to our European patent experts, we can help you understand all of the factors at play when deciding whether to opt in or opt out of
the unitary patent system for your existing European patent portfolio.
AIPEX offers cost-effective consultations from technical experts who understand your industry and geographical strategy.
Cost Clarity
We offers an innovative cost comparison tool to help you understand if the Unitary Patent will save you money. Simply enter in the countries your patent/s cover and a comparison between EP validations and the UP will be provided.
This tool is available to use free of charge and can be located on our website.
https://aipex-ip.com/campaign/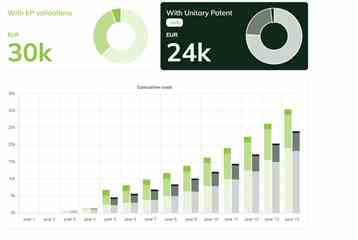 Request for Unitary Effect
Should you wish to opt into the UP system, AIPEX can help you file your request with the EPO, again we can offer a simple fixed fee at a cost-effective rate.
Register for our WEBINAR
Download our UPC Services flyer available in 3 different languages
- Chinese 
- Japanese
- English
Opt out support
AIPEX can help support your opt out decision and file your opt out request/s at the Unitary Patent registry for a cost-effective fixed fee.
Ongoing European Portfolio Support
Once the UP is in effect AIPEX will be ideally placed to support your European portfolio management requirements. While we will continue to offer cost efficient, single point of contact support with fixed fees, we have offices in UP jurisdictions like Germany, France and The Netherlands as well as in non UP countries like the UK, Spain, Switzerland and Norway. This will enable us to offer unparalleled support both via the UP or traditional routes. With more than 500 IP experts at your disposal, including 26 of the 2022 IAM Patent 1000, you can be sure that AIPEX will offer the best possible European portfolio support at the best possible price.
Representation before the Unitary Patent Court
AIPEX has multiple experienced attorneys located throughout Europe who are qualified to represent clients before the new Unitary Patent Court.
With AIPEX, you can be certain our team of experts will be available to support you with both national and European cases.