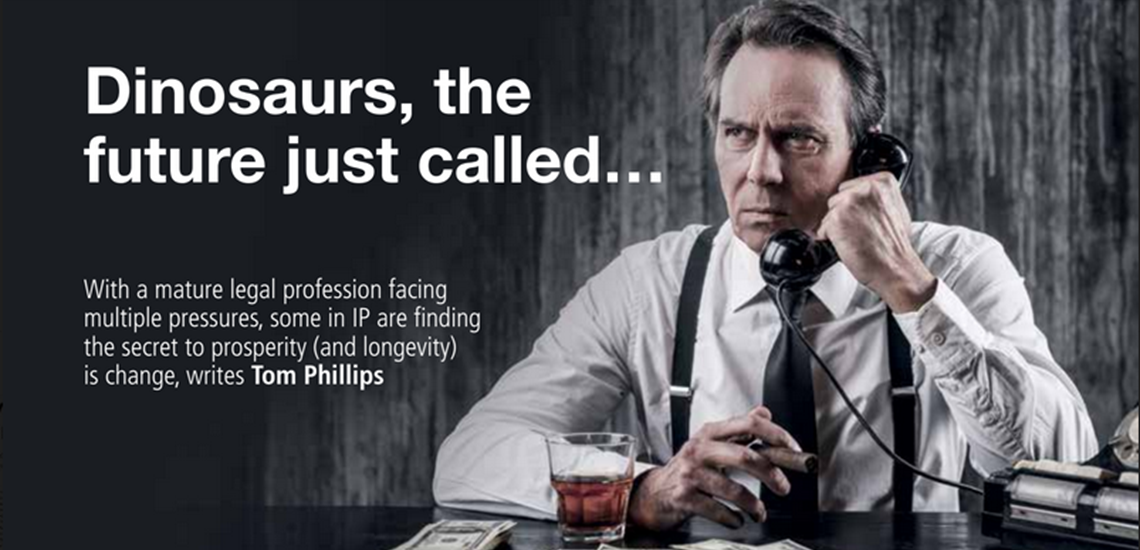 Tom Phillips of IP Magazine interviewed AIPEX CEO Frank Reijnen for an insightful article titled "Dinosaurs, the Future Just Called…"
In the article, the AIPEX CEO was quick to highlight the difference between AIPEX and law firm networks like World Services Group or Meritas - stating that the difference is "subtle but important".

Whereas a law firm network relies on its member firms passing work to one another, AIPEX does not. The need of the client comes first, and is always the key focus, with member firms being directed through AIPEX on how best to achieve this goal.

"We rely on creating a tailor-made solution for the client across Europe. AIPEX firms want their fair share of business, of course, but our policy that it has to be in the clients' best interests." adds Reijnen.

AIPEX partner Wynne Jones is also featured in the article, with Commercial Director Jayne Nation exploring the lack of key business skills in the majority of mainstream IP firms, and how to improve this.
You can read the article in full here.