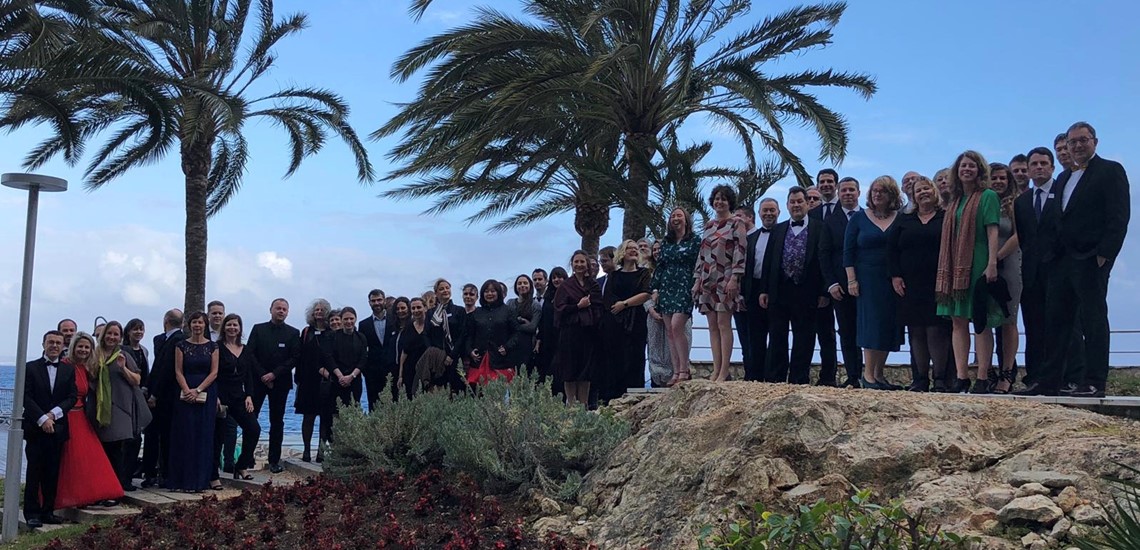 Together with our German partners, Prinz & Partner, AIPEX organised our annual Cross Country meeting for all AIPEX members.
We were delighted to host this event in the beautiful Spanish resort of Mallorca, from 3rd – 6th of April 2019.
Patent & trademark attorneys, law professionals and paralegals from the AIPEX partner firms across Europe, come together to share knowledge, experiences and latest industry trends and developments – dare we mention the Brexit?
With formal presentations  and some great break out sessions our teams from across Europe enjoyed some great insight:
Day one saw a very interesting presentation from  Matthias Reischle World Intellectual Property Organisation (WIPO) on PCT best practice.
Anne Laarman (AOMB) and Victor Caddy (Wynne Jones) provided the latest information and implications surrounding Brexit.
An additional  3 break-out group sessions were themed around Young Professionals, Process Organisation and Senior Management.
In total 70 participants from 11 different countries were able to contribute to the Aipex vision of 'Europe Connected'