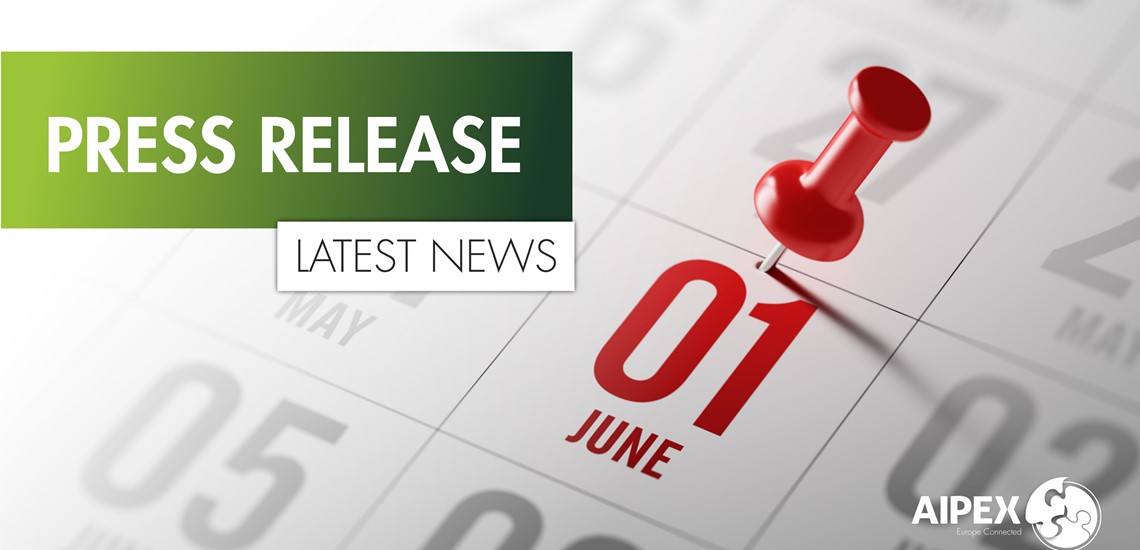 ROTTERDAM, THURSDAY 1ST JUNE 2023 - AIPEX, a leading European firm specializing in intellectual property (IP) law, proudly announces its readiness to handle litigation and prosecution cases under the Unified Patent Court (UPC) system. With the launch of the UPC, today, June 1, 2023, AIPEX stands prepared to provide unparalleled legal expertise and strategic guidance to clients seeking redress and protection for their intellectual property rights in the Unitary Patent jurisdiction and in the wider European area.
The UPC represents a ground breaking development in the European patent landscape, introducing a centralized court system designed to streamline patent litigation proceedings across multiple European Union (EU) member states. The establishment of this unified court not only harmonizes patent enforcement but also strengthens the IP ecosystem, fostering innovation and economic growth within Europe.
AIPEX has been closely monitoring the progress of the UPC and has diligently prepared its team of skilled attorneys and litigators to address the unique challenges and opportunities presented by this transformative legal framework. With its extensive experience in patent litigation and prosecution, AIPEX is ideally positioned to guide clients through the intricate nuances of the UPC system, ensuring efficient and effective legal representation.
As the UPC opens its doors today, AIPEX is ready to provide comprehensive legal support throughout all stages of litigation and prosecution, including case assessment, strategy development, representation in court, and enforcement of judgments. AIPEX's global reach, combined with its extensive network of trusted IP professionals in key jurisdictions, further strengthens its ability to safeguard clients' intellectual property rights on an international scale.
Rob Davey, CEO of AIPEX said "With over 40 offices and 500 IP experts around Europe, AIPEX is uniquely positioned to provide a cost effective, single point of entry for our clients' needs. We can support clients in Unitary Patent countries like Germany, France, the Netherlands and Italy and also in none-UP national jurisdictions like the UK, Spain, Norway, Czechia, Poland and Hungary. Operating as one unified law firm but backed by ten leading national law firms, AIPEX offers scale and efficiency to meet the challenges of today's changing IP landscape."
Philippe Verriest, Patent Attorney and President of AIPEX's Supervisory Board added "AIPEX's patent professionals possess an unparalleled depth of knowledge across a wide range of technical domains, enabling them to navigate the complexities of patent law and deliver tailored solutions to clients across diverse industries. With a strong focus on collaboration, AIPEX fosters a close working relationship with clients, ensuring a deep understanding of their business objectives and tailoring legal strategies to maximize their IP assets' value."
About AIPEX: AIPEX is a leading European firm specializing in intellectual property (IP) law. Our member firms are valued with awards and recognitions by organisations such as IAM Patent 1000, WTR 1000 2020- 2022, IP STARS, The Global IP Awards, Legal Alliance Summit & The Financial Times. With a team of skilled attorneys and patent professionals, AIPEX offers comprehensive legal services in the areas of patent litigation and prosecution. The firm provides strategic guidance and representation to clients across a wide range of technical domains and industries. With offices strategically located in major European cities, AIPEX is well-positioned to serve clients across borders and ensure effective protection of their intellectual property assets.
For more information on AIPEX's litigation solutions please see UPLitigators.eu
For media inquiries, please contact:
Michelle Lawrence
Marketing Executive
+31 (0) 629190618